Description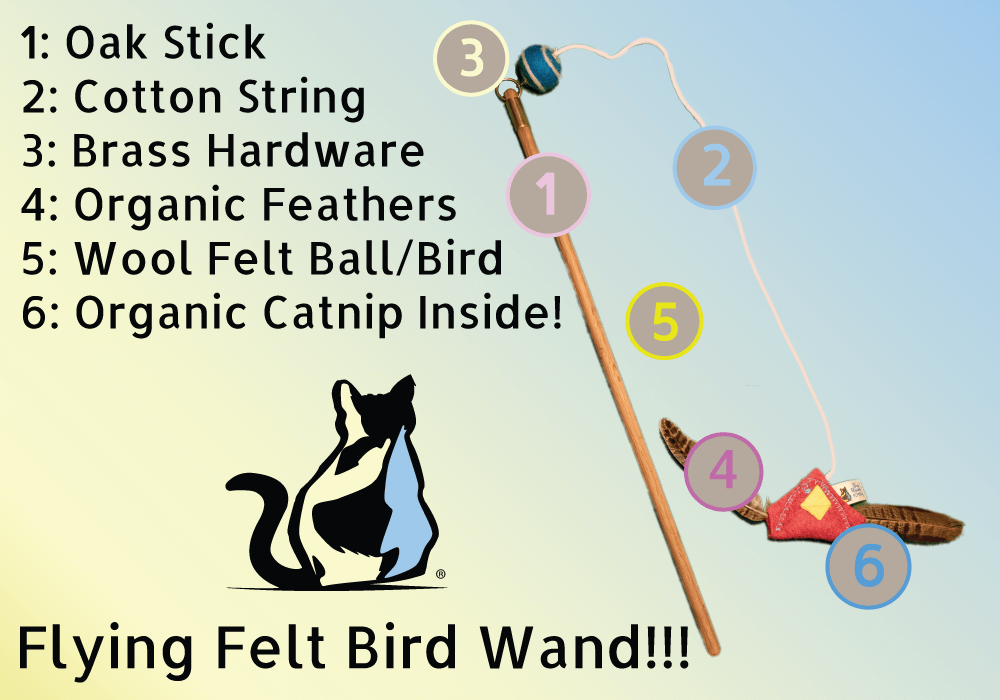 The Flying Felt Bird Wand is the best cat wand in town! Its key features are:
Brass attachment to stick
Solid American Oak stick
REAL pheasant feathers
All biodegradable cotton, wood, brass.
These wands are guaranteed to provide many hours of enjoyment to your furry friend. We have tested the bird attachment to withstand 25lbs of force.
USA made at our factory in Eastern Pennsylvania.
COLORS VARY