Description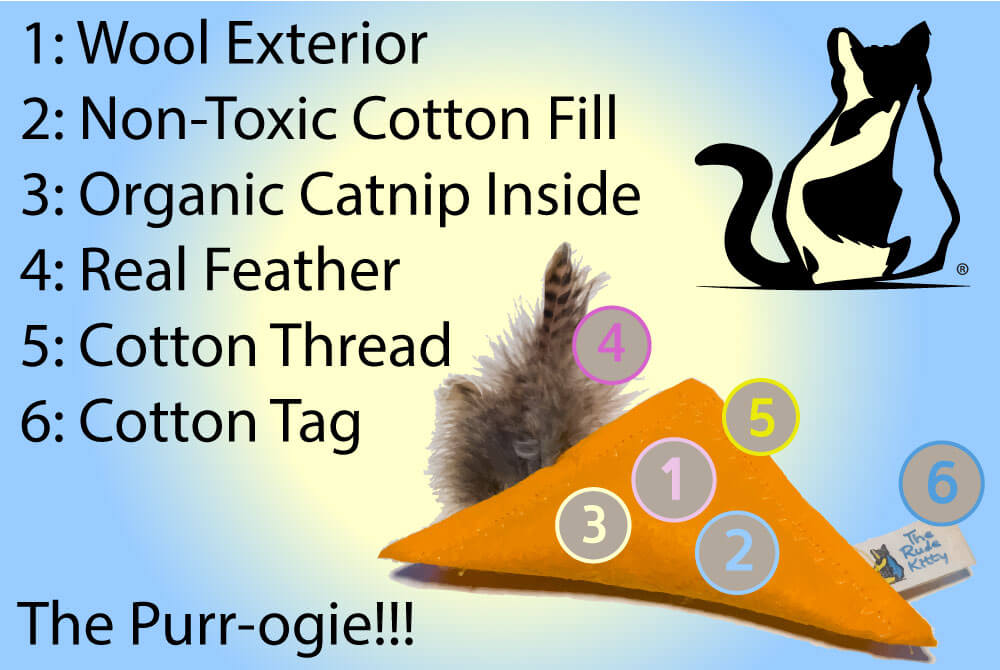 ABOUT
Our toys are made here at Rude Kitty. We design them and then make them. And our cats test them.
Our Catnip Pierogies are a tribute to Pete's great-grandma. She was a first-generation American and her pierogies have been a staple in our family for generations. When I began making cat nip toys for Christmas presents for our family's cats, Pete said that they looked like Pierogies.
They are made here, at Rude Kitty, from all American made parts. They are wool felt filled with organic catnip, and organic cotton. (polyester fiberfill is not good for pets or Earth)
The feathers are sourced from local farms.