Description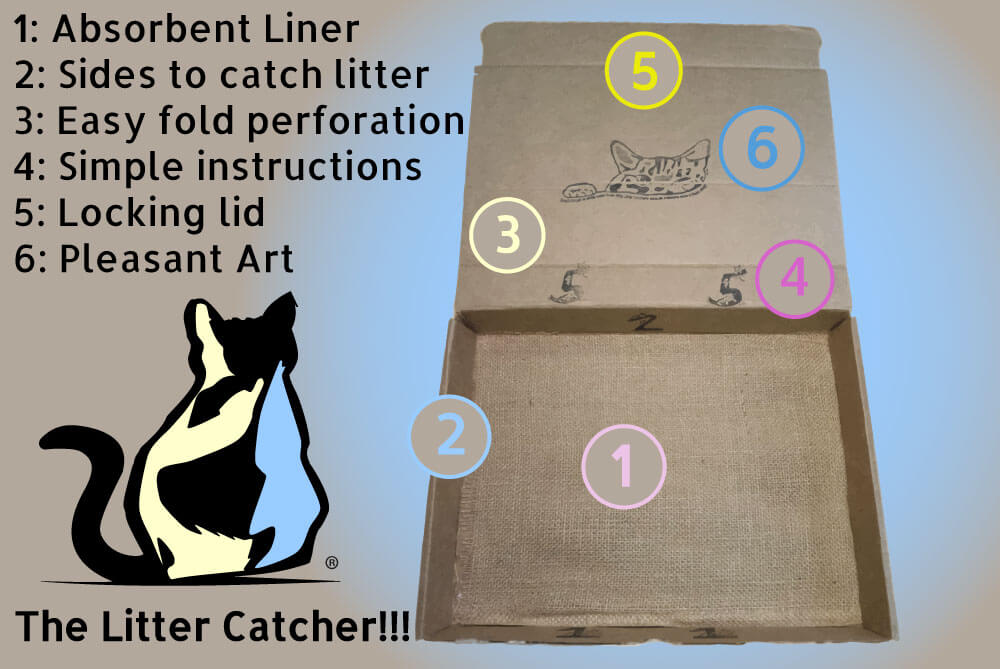 This is the product that began RudeKitty!
•This Bio-degradable, disposable litter mat is actually a Litter Catcher because the litter sticks to the bottom, catching the litter in the tray.
•The tray has sides to help keep the litter IN the tray.
•The Litter Catcher stays in place, held by the litter box while catching the litter.
•Extendable/adjustable to accommodate your Rude Kitty's exits from the litter box.
• If your kitty occasionally misses the litter box, there are enough layers to save your floor.*
• When it is dirty and it's time to throw it away; close it up and put it in your trash without guilt because it is biodegradable.
Polli spent years working to create a perfect Kitty Litter Catcher; this is the one that our Rude Kitties have not conquered.
*It is not water proof, if your cat insists on using the Litter Catcher instead of peeing in the litter box, consider purchasing more than one/box.
[embedyt] https://www.youtube.com/watch?v=7mYChb02YLo[/embedyt]