Description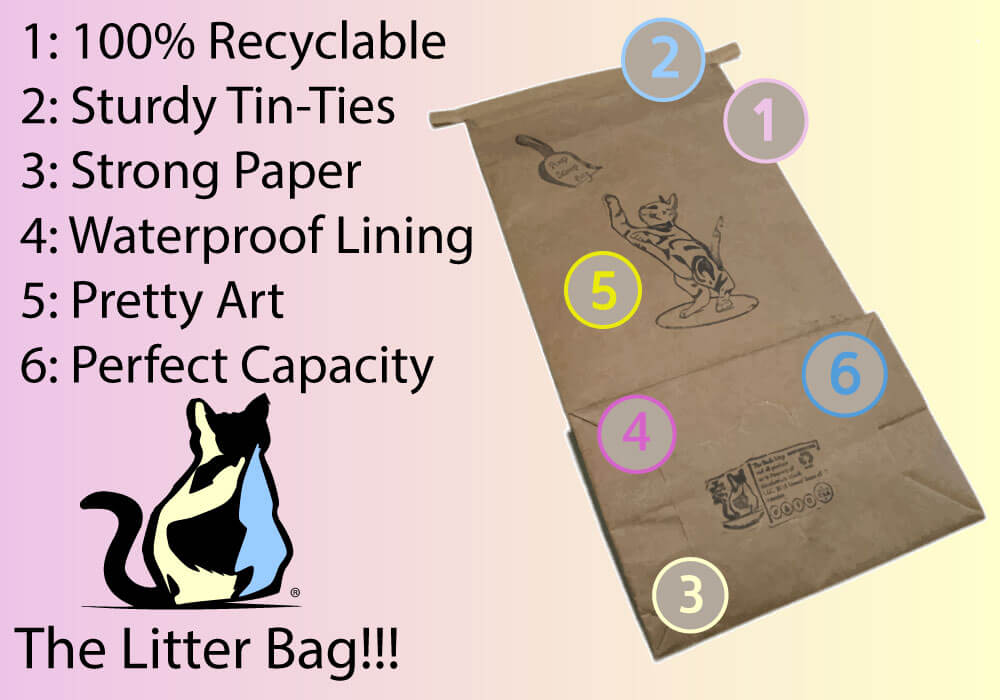 Litter Bags
This is an EASY, clean, virtually smell-free way to dispose of your kitty's daily litter box clumps.
The Rude Kitty Litter Bags are:
•Biodegradable
•Lined to resist dampness
•Sealable/Resealable top to keep litter (and odor) safely in the bag.
•One bag should hold the daily cleaning clumps for up to 4 litter boxes.
RABBIT HUTCHES or any other rodently family members like hammies or guinea pigs.
•We recommend a bag a day for rabbits because you also have damp bedding to dispose of too.
*Cleaning your cat's litter boxes once every day is recommended.
☆☆Cat litter box rule☆☆
Each cat gets their own litter box plus one. 1 cat = 2 boxes, 2 cats = 3, etc.
[embedyt] https://www.youtube.com/watch?v=-yiPzTKkxG8[/embedyt]